If you have an event coming up in Aylesbury and you want an exciting menu and the most expertly cooked hog roasts in the region, you will find everything you want for your event right here at Hog Roast Aylesbury. Our locally sourced free-range pork and family-friendly food is a hit with people of all ages and tastes so if you want the ultimate hog roast feast for your event alongside a balanced menu, this is exactly what you will get if you hire the Hog Roast Aylesbury team. Hog Roast Aylesbury are the most experienced hog roast company in the area, and as well as providing unbeatable hog roasts, you can also choose from an inventive array of bespoke catering options for your event, including vegetarian and vegan dishes.
The Hog Roast Aylesbury team will make hosting your event a stress-free experience, and we will take care of everything for you, so you can relax and enjoy yourself as much as your guests. We will set up, prepare and serve everything in an efficient and appealing way, as well as discreetly taking care of all the cleaning afterwards too. And thanks to our modern and varied menus that cater for all tastes, diets and budgets too, you can rest assured that your guests will be treated to an imaginative meal as well as great service.
Catering and Hog Roasts for all Events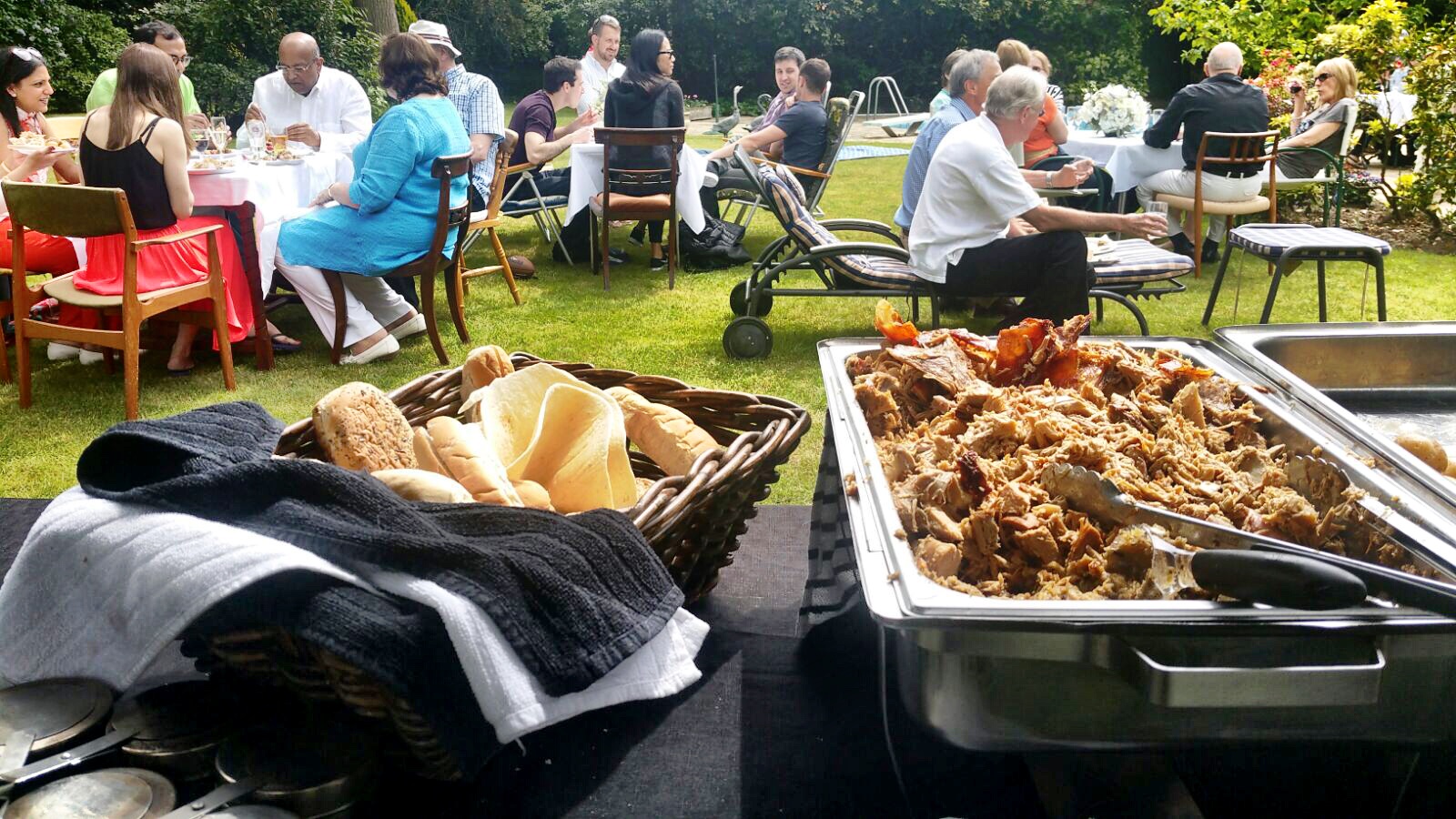 Over the last decade, our Aylesbury team of hog roast chefs have catered for everything from intimate birthday celebrations to huge business events with more than 500 people. Weddings are another speciality for us, we have eight menus to choose from that our chefs have planned especially for wedding guests.
When your big day arrives, we will be there several hours before your event starts so that we can cook our hog roast on-site and prepare the rest of your food at your venue too. We will bring along absolutely everything we need including our serving table and good quality disposable crockery and cutlery. We never require the use of any extra facilities on-site and we will keep your guests' plates piled high with as much delicious, freshly made food as they like!
Most of our clients opt for a hog roast and love the sight and smell of it being cooked in front of them, as well as the taste of it when it has been cooked for several hours until it is falling off the bone! Although, we do appreciate that event catering requires diversity as well as speciality dishes and we have plenty of meat, dairy and gluten-free options to choose from. We will accommodate the needs of all of your guests by making any necessary adjustments to your menu.
Hog Roast Aylesbury Catering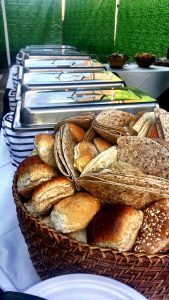 Aylesbury is a varied Buckinghamshire town with lots of cultural and historical points of interest, as well as being a key commercial centre. Whether you are planning an event for a local community group, you require an impressive menu for corporate entertaining or you need a memorable meal for a special occasion in Aylesbury, we are equipped to provide it. Whilst we thrive catering in large outdoor spaces, the Hog Roast Aylesbury team's vast experience in event catering makes us feel at home catering in a range of indoor settings too, including your place of work for a company event or your own back garden for a family party.
Whatever event you have going on in Aylesbury, we will help you celebrate it in style with our high-quality free-range meat and locally sourced ingredients, which go into all of the diverse dishes that we will make from scratch on-site. The Hog Roast Aylesbury are proud of the quality of our food and of our commitment to providing superior mobile catering services for any occasion in Aylesbury.
Hire your own Hog Roast Machine in Aylesbury
What about hog roast machine hire in Aylesbury? We can help with that too! We know that not everyone wants catering staff at their party, particularly if you are holding a small family gathering. That is why we lend hog roast machines to those planning events where a hearty hog is the food of choice. We'll drop the machine off and collect it at a time that suits you. You don't even need to clean it up before its return.